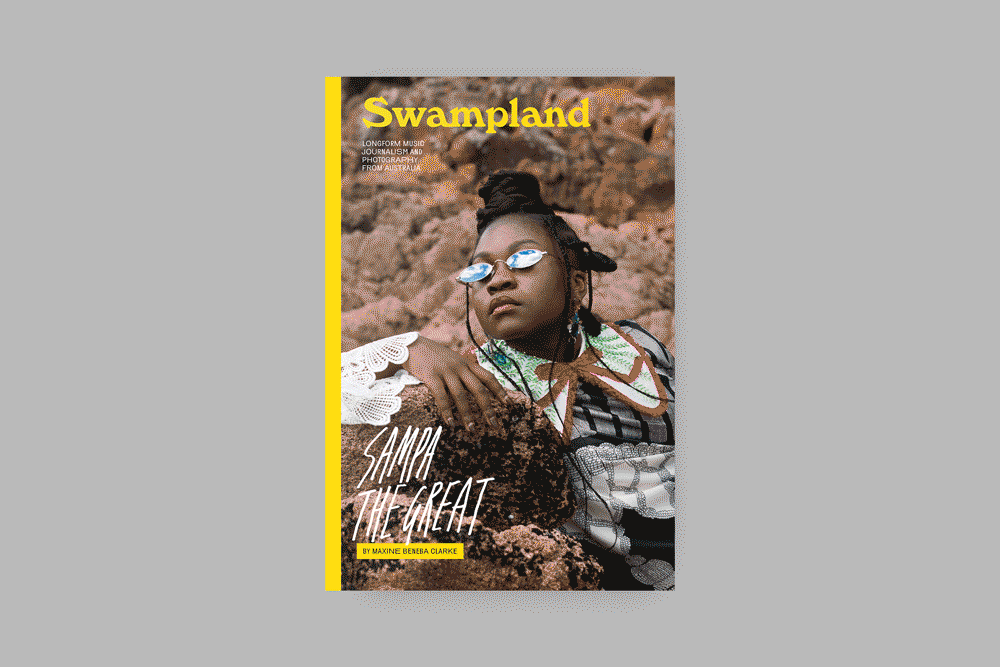 Swampland Issue 04
It really is Sampa the Great's year. She scooped the Australian Music Prize and has sold out shows across the country while touring her mesmerising Bee9 Experience.

She also graces the cover of Swampland 04. In this issue, Sampa sits down in conversation with literary powerhouse—and fellow poet—Maxine Beneba Clarke (The Hate Race, Foreign Soil) and appears in a beautiful photo essay by Prue Stent and Honey Long, with styling by Ntombi Moyo.

Swampland 04 delivers yet another round of eclectic and thoughtful long-form Australian music journalism. Other stories feature musicians such as Various Asses, HTMLflowers, Mere Women, Tom Lyngcoln, Little Ugly Girls, Shoeb Ahmed, Gussy, Percy Grainger, and UV boi.